The world knows him as the most successful investor and one of the richest persons – the CEO of Berkshire Hathaway, Warren Buffett is undoubtedly the Virat Kohli of Indian Cricket Team (Sorry, I am still in the celebration mood as Indian cricket team defeated Australia to clinch the Border-Gavaskar Series).
There is no doubt that we all can learn valuable things from this remarkable investor who has been acquiring and growing businesses even before many of us were born.
So, when such a financial wizard says something, the world listens! This time, his life is 'saying' or giving us some valuable lessons which we should grasp to succeed in life— both personally and professionally.
1. Value money: Of course, this is a no brainer as no one in the world wants to lose money. But think beyond this obviousness, and you will find the truth behind it— stay away from risky investment wherever possible. He was clear about his investment tactics when he said, never put anything you 'need' at risk to get something in return which you only 'want', even if conditions seem favourable for it.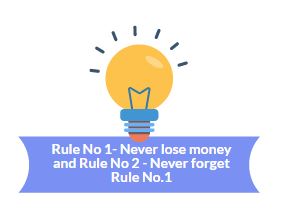 With this rule in mind, Buffett restricted himself from making risky investments. Over the year, this move has paid off well.
2. Do things about which you are passionate: Warren Buffett says, the greatest luxury in life is pursuing those things which make you happy. You don't have to own billions of pounds to enjoy your life. Playing with kids, enjoying good music, reading books of favourite authors, star gazing—these are small but beautiful things which can add meaning to your life. And probably, you won't be living a fulfilling life if you don't do what you love.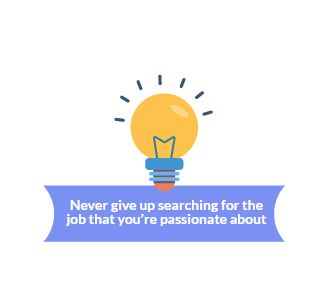 You have only one life to live, so why not enjoy it to the fullest? If you make your hobby your work, you don't need to run after success. When you do what you love and are passionate about things you do, you will never have to work even a single day in your life!
3. Invest in yourself: It is good to invest in yourself as much as you can, and in every possible way, make sure to take good care of yourself. He said, do things to make yourself more 'valuable' in the market. Most importantly, unlike other assets, no one can snatch your abilities and skills from you.
To make it happen, you can do things like going to a training institute, pursuing a course, or learning new skills. Whatever thing boosts your confidence and makes you smarter, makes you richer as well.
4.  Judge yourself: Who knows you better than yourself? Don't base your decisions, success and even happiness on what other people say or do.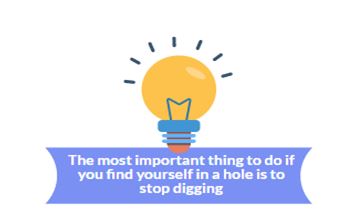 As Buffet cautioned, instead of following the herd, measure your performance on your 'inner scorecard'.
5. Learn to be patient: Warren Buffett says, time is your best friend. Instead of obsessing over small things, keep on going, as success doesn't come overnight.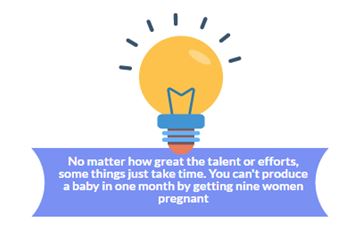 Though, the sky is dark today, it's your ability to find a silver lining in it that can make the real difference.
6. Borrow wisely: He warns against excessive borrowing, especially credit card debt or unnecessary loans. As he believes, people who borrow fail, as they don't know how to manage things. If you are smart, you can easily make a lot of money and that too without borrowing.
7. Stay healthy: All the above tips are useless if you fail to keep yourself healthy and hale. You will get a better return when you truly invest in yourself. Here being healthy doesn't mean your physical body only. For the complete wellbeing, your mental wellness is equally important. It means, you need to fire on all cylinders and adopt a holistic approach towards health for the overall peace by following the below tips:
Mind: Do meditation, read books or listen soulful music.
Body: Drink plenty of water, eat healthy food, and exercise regularly.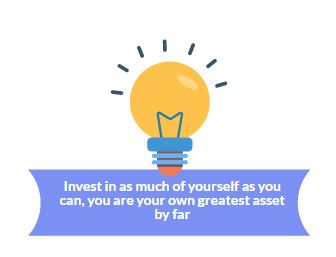 In addition to the above steps, it would be wise if you go for a comprehensive health insurance policy to take care of your health woes. Sometimes, diseases attack even a healthy person. So, it is good to have a health insurance policy that promises to cover your medical expenses during hospitalisation. Further, if you stick to healthy habits like yoga and meditation, you can earn some reward points as well, which can be reimbursed to avail benefits that are normally not covered under a mediclaim policy, like dental consultation, OPD, etc.
8. Surround yourself with the right people: Often it is said that you become like an average of the five people you spend most of your time with. In other words, people with whom you spend your time has a great influence on your personality. So, closely look at the people in your surroundings and ask these questions:
Are they helping you to evolve as a better person?
Are they demotivating you?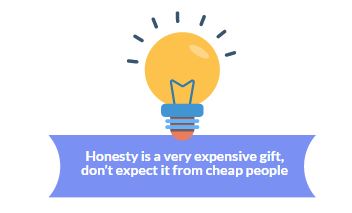 If the presence of someone has a negative impact on you, then it is the right time to kick them out of your life for your betterment.
9.  Understand the difference between price and value: Even though Warren could splurge millions on costly cars, fancy houses, and luxurious holidays, he doesn't. He believes and adopts frugal living and stays away from spending money foolishly. Whether you have accumulated money over a period or it comes all of a sudden, the lure to spend it is great. But by taking a leaf out of Buffett's advice book, you can ensure a much peaceful and financially independent life. It doesn't mean you should never buy things that make you happy, but instead of going crazy, learn to spend your money judiciously.
Buffett is notoriously frugal because he understands the difference between price and value.
10. Money isn't everything: Though, Buffett advised to value money earlier, but see, the world's most successful investor knows it well that money can't be everything.
Some things are more precious than those bundles of notes piling up in your bank account.
Listen!
"You only have to do a few things right in your life, so that you don't do too many things wrong"— taking cue from the above list is one right step that you can take today to brighten your tomorrow!