Universal Account Number or UAN is the key number to avail the benefits of Provident fund account portability. With the UAN activation you will be able to link all your EPF accounts with your user id on EPFO portal. This not only gives your an access to your current and previous EPF account but also eliminates the dependency of employer for withdrawal.
UAN provides the single window to all members whereby they can readily access their account details. However to avail all these benefits, you need to activate your UAN.  So let see the following steps required for the same.
Step 1 : Visit EPFO UAN website
You need to visit EPFO UAN portal with the link as http://uanmembers.epfoservices.in/ . This is a link created by EPFO for the UAN related services.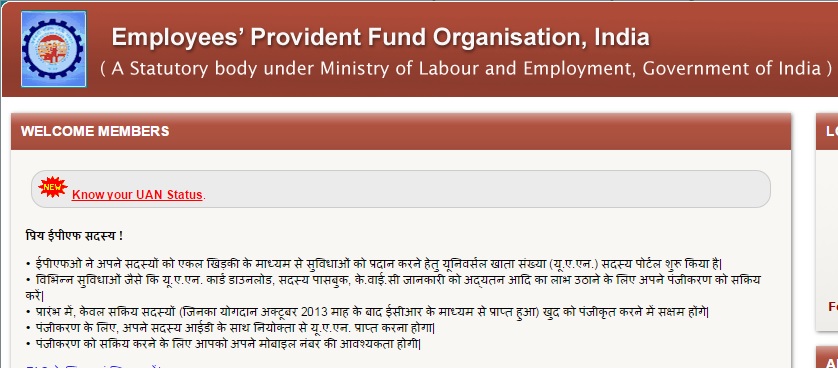 Step 2 : Click on "Activate Your UAN"
Once your UAN is generated, you need to activate the same. For this you need to visit http://uanmembers.epfoservices.in/ and go to the Login tab on the right hand side top corner. Click on "Activate you UAN".

Step 3: Initiate the registration with UAN and Mobile number
Alternatively, you may go directly to the link http://uanmembers.epfoservices.in/uan_reg_form.php .After accepting the terms and conditions, you will asked to enter UAN and mobile number along with PF details. Once you enter your details, EPFO will send you PIN on your mobile.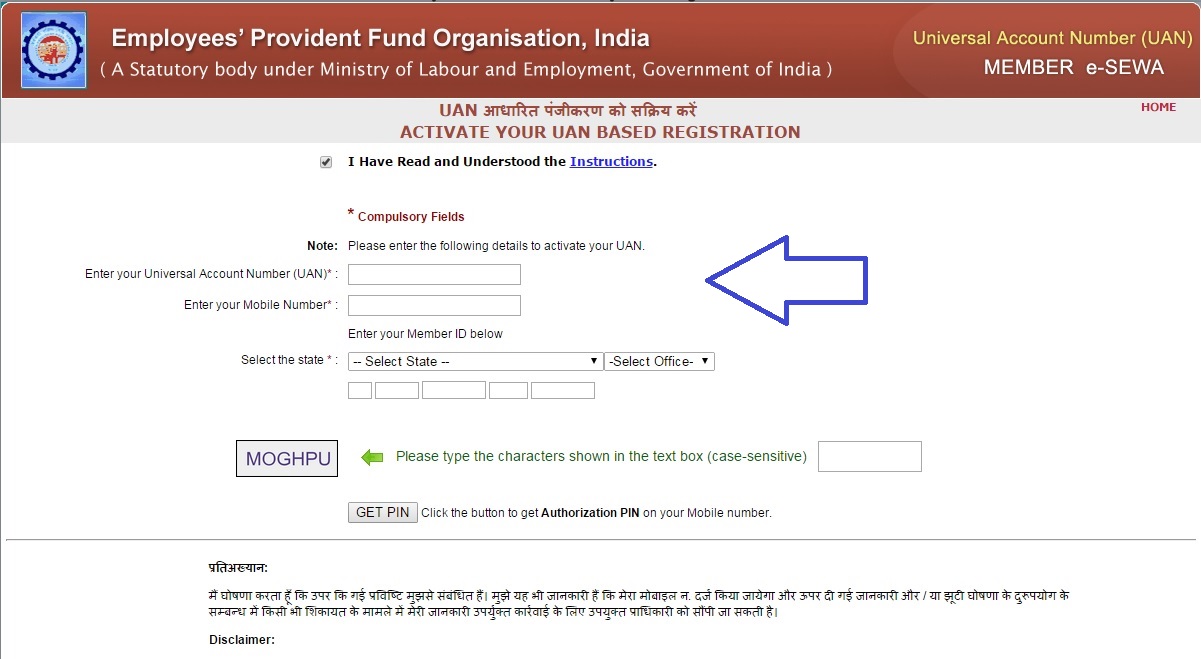 Step 4 : Enter PIN on the EPF UAN site
This PIN received on your mobile needs to be entered thus activating your UAN.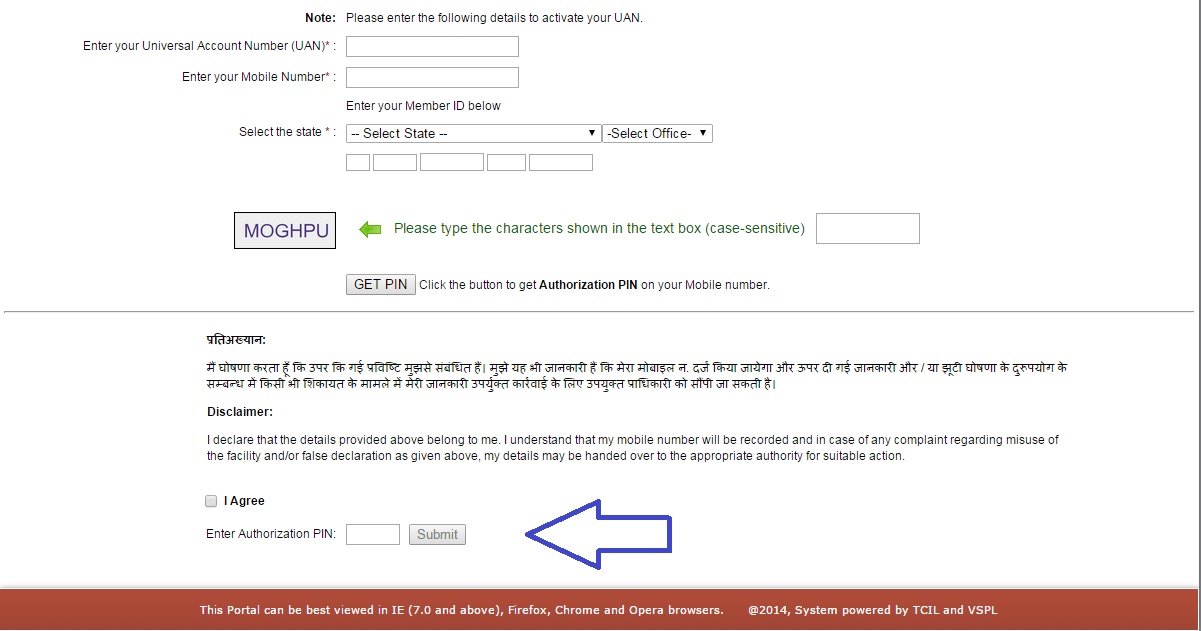 Step 5 : Create your Login with User id and password
You need to create your login with your favourite user id, password and email id. The details once confirmed will act as authentication for further login into the EPFO portal. So you need to remember your user id and password.
Following this process, your UAN will be activated and your login will be created. This will enable you to login into EPFO portal for download of passbook. You may also take a print of you UAN card for future reference.
In order to check your balance online, refer to EPF passbook on EPFO site. All see EPF rules not known to many.
UAN Mobile App, SMS Short code
Well over the time, EPFO has became far more advanced and tech savvy. So they have fully utilized the technology to provide maximum services to the people. Now, there are other ways also for activating UAN like Mobile App and SMS facility. And what other as you can use SMS short code and missed call. With this facility employees may get details about their EPF account, ledger balance and other credit alerts on their mobile itself. Pensioner may also use this app to access the pension disbursement details. For employers who are depositing the contribution, this app will help them in tracking provident fund remittances.
UAN Activation through Mobile App
This was launched in Sep 2015, i.e. after almost one year of success of UAN facility. This Android mobile app is available and may be downloaded from the website of EPFO. Click here or on the image for link.  Else it may be downloaded from Google Play Store. After downloading this mobile app, user need to enter UAN and registered mobile number, post which, one can get details of his/her EPF Account.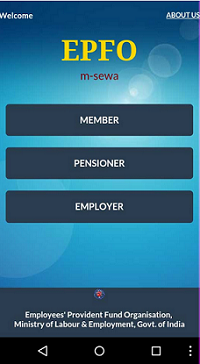 SMS Based UAN activation
This is service that provides the facility to members for activating their accounts by sending an SMS from their mobile. All you need to do is to follow 2 simple steps
Step 1 : Type EPFOHO ACT,<<12 digit UAN number>>,<<22 digit MemberID>>
Step 2: Send this message from your mobile to 7738299899
For example, EPFOHO ACT,123456789876,AABBB12345670001234567
Common error : Give one space between EPFOHO and ACT. Do not give any space before or after comma.
After activation, a member may avail all services with his/her UAN like alerts, online passbook etc. As such you may keep a track of your saving even when you are on the move and may not have an access to your computers.
Missed Call facility
This facility if for UAN registered members who wishes to get PF account details. All you need to do is to give a missed call at 91-11-2290 1406 from your registered mobile number. In case where UAN number is seeded with either Bank Account number or Aadhaar and PAN, the member will get details of last contribution and PF ledger balance. As such member may get their relevant details without any cost.
UAN Short code SMS facility
Similar to Missed call facility, in this facility, members registered with UAN portals may get details by sending an SMS. This facility is available in various languages like Hindi, English, Gujrati, Punjabi, Marathi, Telugu, Kannada, Bengali, Tamil and Malyalam. So again you need to follow just 2 steps.
Step 1 : Type : EPFOHO UAN
Step 2 : Send the same to 7738299899
To get details in language of your choice, Type 3 digit language code  before UAN. Eg. EPFOHO PUN UAN and send the same to 7738299899. Again, just like missed call facility, EPFO send details only if UAN of member is seeded with anyone Bank account number, Aadhaar and PAN number. The details of PF ledger balance and last contribution is sent on SMS.